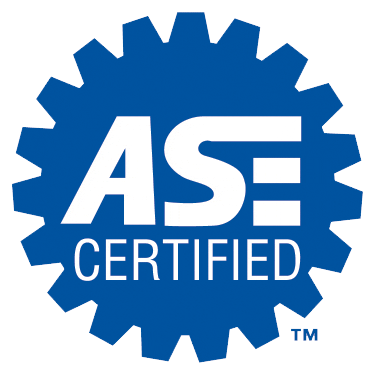 Quality Maintenance & Repair on Asian and American Vehicles
All services are certified by National Institute for Automotive Service Excellence
Sample of Services Offered at Lopez Advanced Automotive
Alternator Repair and Services
When it is time for your vehicle's regularly scheduled maintenance services, or if you've noticed your vehicle has been acting up lately, bring it to our auto repair shop! If you hear strange noises like grinding or knocking, or if you see fluids leaking beneath your vehicle, come see us today! Over the years, our auto repair shop has been the leading choice for quality alternator repair and replacement services.
There could be several causes to a bad alternator. If you need to jump start your battery frequently, or the new battery you just purchased is not holding a charge, it could be a side-effect of a bad alternator. The alternator provides electricity to different components in your car; including your air conditioner and dashboard lights. Any additional power created by the alternator is stored for later use in your cars battery.
This situation is often misdiagnosed as a result of a bad battery, especially if it's an old one. However, you can save both time and money by getting your vehicle serviced properly by our experienced and trained technicians. Bring your vehicle to our auto repair shop for top-notch alternator repair and replacement, that you can trust.
Automotive AC Service and Repair
Clutch Repair and Services
Radiator Repair & Service
Steering Inspection & Suspension
2 year, 24,000 mile nationwide warranty along with roadside assistance and much more.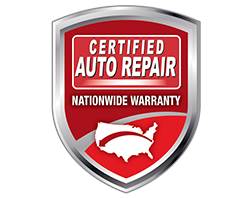 Most repairs performed by a Certified Auto Repair center are backed by a 24 month/24,000 mile or 36 month/36,000 mile nationwide warranty. Honored at more than 35,000 repair centers nationwide, the Certified Auto Repair Nationwide Warranty has you covered - no matter where your travels take you.
A written, guaranteed Nationwide Warranty is Included FREE with every qualifying repair
Covers up to the original invoice amount of parts, labor, & diagnostic time.
Backed by a nationwide network of professional repair centers.
As an additional benefit, all repairs come with complimentary, reimbursable roadside assistance.